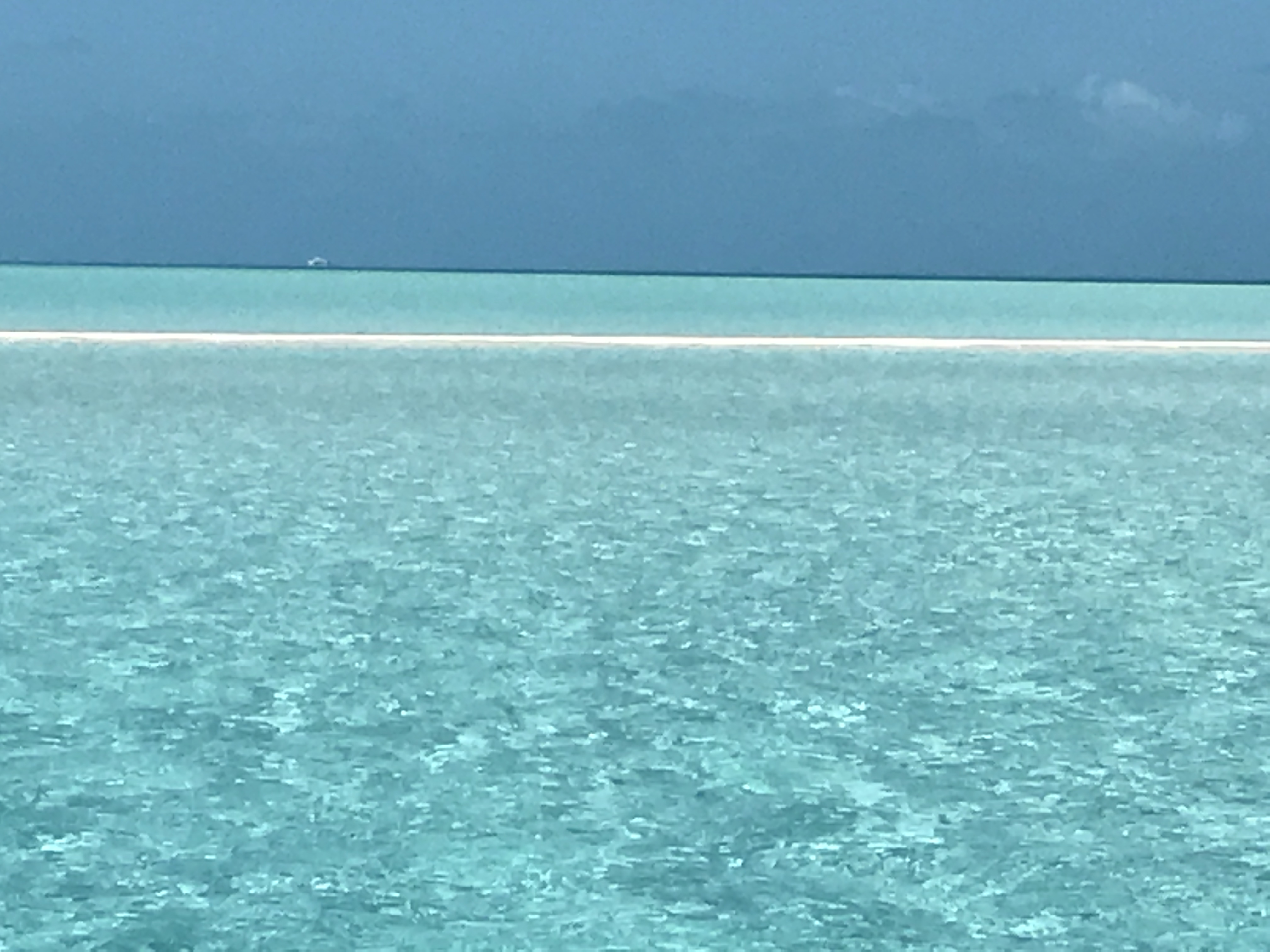 SKINCARE PRODUCTS
Vintner's Daughter Serum: This is one of my "WOW" favorites. I had several conversations with the company about how/where the ingredients were derived, the formulation to not denature the products, potential photosensitivity effects and the fact that you actually put an oil serum on your face! I really related to April's story of wanting to provide a pure high quality product free of toxins. She has a "passion" like mine in bringing the best product to the market for the benefit of people.
At first I thought using an oil on my face was crazy. I carefully screened the essential oils listed in the serum. I have been using essential oils in my practice since 1999, but never thought of using them this way. What is truly amazing is how only 4-6 drops massaged in your hand and then pressed in upward strokes to your face works. You get a dewy glow that penetrates the skin without feeling greasy and plumps up fine lines. Here was my test. I am a serious runner. Over the years products I have used would cause burning or itching on my face with my profuse sweating. I was constantly returning products and the 'experts" would look at me like I was crazy. I apply the product at night- then wake up early and go for a run (and of course sweat a lot)-no burning at all! Immediately after I cleanse my face- and my face still feels hydrated and smooth! It passes my running and being active outdoors test.
Tata Harper Products
I love Tata Harper Products. Ingredients are sourced from their 1200 acre farm in Vermont and are 100% natural and non-toxicI have been incredibly impressed with the ingredients and how well they work.  These are some of my favorites…
Resurfacing Mask–I use this 1-2x per week.  I leave it on 20-30 minutes and then rinse off.  It penetrates.  It removes surface debris and dead skin and minimizes the appearance of pores. I love how this makes my skin feel and the glow it has after.
Regenerating Cleanser–this daily exfoliating and clarifying treatment minimizes the appearance of pores and leaves skin glowing. I only use this occasionally, because I do not wear makeup very often.
Rejuvenating Serum–This helps soothe the look of fine lines and wrinkles.  I like to combine this with the Hydrating Floral Essence (as Tata suggests).
Repairative Moisturizer This is an amazing light weight moisturizer that does not leave your skin greasy.
Restorative Eye Cream helps reduce appearance of wrinkles, fine lines and dark shadows, leaving brighter & younger looking skin.  This is my "go-to" daily eye cream.  It can also be used around the lips.
Replenishing Nutrient Complex –this is a very lightweight facial oil serum that provides hydration and nutrients.
Hydrating Floral Essence -This is in my daily routine!  I will use it on a clean face after I run, or after I get out of the shower before I apply a serum.  It can also me used throughout the day to rehydrate the skin (even over makeup!)  It is oil free and hydrating and the skin feels firm after using.
Illuminating Eye Cream –This hydrates the eye and gives a soft luminescence from real diamond dust.   I am in love with this one.  I use it above and below the eye.  It evens out the skin and gives a nice brightening effect.  You can even wear it on the eye lid as a neutral shade.
Illuminating Moisturizer – I use this over my serum or moisturizer to give my skin a nice luminescence.  I love this product, because I do not wear foundation and I find it evens out the skin with a beautiful glow.
Elixir Vitae This has a hefty pricetag, but I find it really works- it gets amazing reviews, even from the editor of Vogue.  It helps to smooth and fill the look of fine lines.  I use it combined with the Rejuvenating Serum or Beautifying Face Oil.  You could also use the Repairative moisturizer over it.  
Boosted Contouring Eye Balm The real deal here.  Use the Hydrating Floral Essence first.  take a very small amount and warm between your fingers and massage around eye area.  Can also use around lips. 
A Supernatural eye balm that targets sagging skin and undereye bags to restore a youthfully firm, lifted look.

Packed with 47 high-performance ingredients, Boosted Contouring Eye Balm targets sunken, sagging skin and undereye bags to restore a youthfully firm, lifted look.

Best for loss of firmness/ elasticity, fine lines and wrinkles, and dryness.
Intelligent Nutrients Lip Delivery Nutrition This is an organic great everyday lip balm that has coconut oil, non-toxic and "good enough to eat".  It has a slight peppermint overtone and does not leave a funny taste on your lips.  It is non greasy and can also be used under lipsticks.
Olaplex Hair Perfector No. 3 Conditioner
This conditioner is beyond amazing for colored or highlighted hair.  It repairs the hair and leaves it silky. This is a deep conditioner that you leave on for 1o minutes up to several hours.  You can do it as often as every week.  Use on damp hair (not freshly washed).  Wet hair and towel dry.  Use a GENEROUS amount of conditioner, beginning at the roots and thoroughly working all the way to the ends.  You must thoroughly coat the hair.  You can cover with a shower cap, or just twist hair up.  Wash with shampoo and then conditioner.
These hair rings do not damage the hair while the spiral shape holds hair firmly.  I can  attest to this, because I wear them while I run!  They do stretch out, but put them in boiling water for a few minutes and they shrink back to size.
Sunscreen
A word about sunscreen… You cannot get Vitamin D when you are wearing sunscreen.  Depending on which latitude you live in, most people can only get vitamin D from sun exposure between 11 am and 1 pm during 6 months of the year.  The best place to absorb it is on your arms and your stomach.  30 minutes of exposure daily is a good amount, but many people may need to work up to that slowly.  The best (safest and most effective) sunscreens are mineral based.  Most sunscreens have a chemical as the active ingredient which is not healthy.  Sunscreens above SPF 30 have more chemicals.  It's better to cover up than wear a higher SPF.  You should try to get your Vitamin D from the sun first and supplement only when necessary (like here in Chicago during the winter months).  Babies should not wear any sunscreen until at least 6 months of age, instead cover them up with a hat, swim shirt, etc.
Absolutely Natural SPF 15-I found this sunscreen line in Hawaii about 10 years ago.  It has natural and organic ingredients, void of nano-particles and parabens.  As with all mineral sunscreens- you have rub it in.  It is also "reef safe".  They also make SPF 8 and 30.
Goddess Garden Organic SPF 30 Continuous Spray–No nano particles, reef safe and easier to apply and rub in then other mineral sunscreens.  This is well tested by my kids at waterparks and at the beach.  While it is not waterproof, it stays on very well- but make sure to re-apply!
Colorscience Sunforgettable Mineral Sunscreen SPF 30 Brush–this product is amazing and worth the hefty price!  It is a loose powder in a tube with a brush on the end.  It is easy to apply to the face.  I also use it on my ears, neck and the part line of my hair.  You can layer it on top of another sunscreen.  I use the shimmer, so I can see that it is on/or still on.  It works really well at the beach because it does not rub off with sand.  For my kids, I apply sunscreen on the face and this over the top, particularly in the eye area, because they are always rubbing off the sunscreen and tend to get sun burned.  It is a great option to a greasy lotion and can be worn everyday like makeup.  It also lasts a long time.
Badger Lip Balm Stick SPF 15-Important to make sure that your lips don't burn!  This product moisturizes and protects the lips. No added scent.
Nail Polish
Dazzle Dry Quick Dry Natural Nail System was developed by Dr. Vivian Valenty is the only polish that is free of Nitrocellulose, Toluene, Formaldehyde and Camphor.  It dries rock hard in 5 minutes, removes like regular nail polish and wears like gel.  Seems to good to be true…but it really really works!  Here is the caveat…you MUST use the entire Dazzle Dry Nail System.  I have tried using some dazzle dry products with other colors, and it does not work well.  Step 1 prep nails as usual and once finished…use alcohol or other to make sure that nails are free of oils.  Use Nail Prep on a non cotton cloth.  Make sure base coat is clear (if not, place in warm water for a few minutes). Step 2 Apply 2 coats of Dazzle Dry base coat.  Step 3 Apply 2 coats of Dazzle Dry Nail Polish.  Step 4 Apply Dazzle Dry Top Coat.  No drying drops are necessary.  Many salons are using this polish system… check for one in your area….
Fashion
Chrysmela Catch High tech earring backs.  These are a high tech/quality earring back that locks in the post, so that earrings do not come out.  There are two types regular and with the disc.  The ones with the disc are amazing… they prop up the earrings in the center of the ear so your earrings are displayed beautifully.   They work especially well for heavier earrings such as diamond studs and larger earrings.   They also keep the earring post from tugging on your ear hole.  These earring backs work well with regular as well as screw post earrings.